Apply for a quotation
Browse for the products you need and just add them to your RFQ (shopping cart) and complete the "order" process like on any other web shop. When you have completed the process, you have not placed an order. We will consider it as a non-binding enquiry.
We will send you our quotation with the best price incl. shipping (or EXW) within one working day.
Each RFQ we receive will be reviewed by us from a technical point of view. If we have a better option or any other advice to support you, we will contact you first before sending a quotation.
You can also upload your RFQ as PDF or Word document, or simply send an e-mail to info@refrigeration-shop.com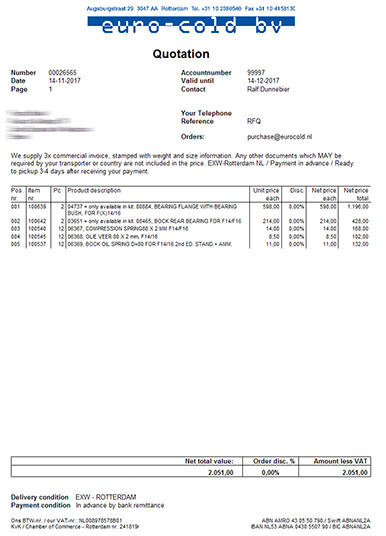 Payment options
If you are happy with our quotation we will send you a pro-forma invoice. New customers have to pay in advance via bank transfer, PayPal or credit‑card via PayPal. We will send or, when necessary, order the goods as soon as we have received your full payment in advance.
The payment and delivery terms for existing customers are as already agreed. (for example 30 days nett.)

Delivery time
Most of the products, including compressors, liquid receivers and spare parts are in stock in our own warehouse in Rotterdam. If you are looking for a product which is not in stock we will contact you to discuss a proper solution. Which is either an alternative product or a delivery time. Depending on the products the delivery time can vary from a few days to a few weeks.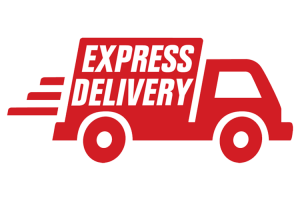 Read more