Surprise from GEA-Bock for our technician
Because of many years of close involvement in the development of the new range of HG(X)66e compressors,
Our most experienced technician André Dunnebier was invited in Germany last week by Mr. Sandor (Product Manager at GEA-Bock) and surprised with a beautiful 3D model of this compressor!
#gea-bock
#cooperation
#development
# specialism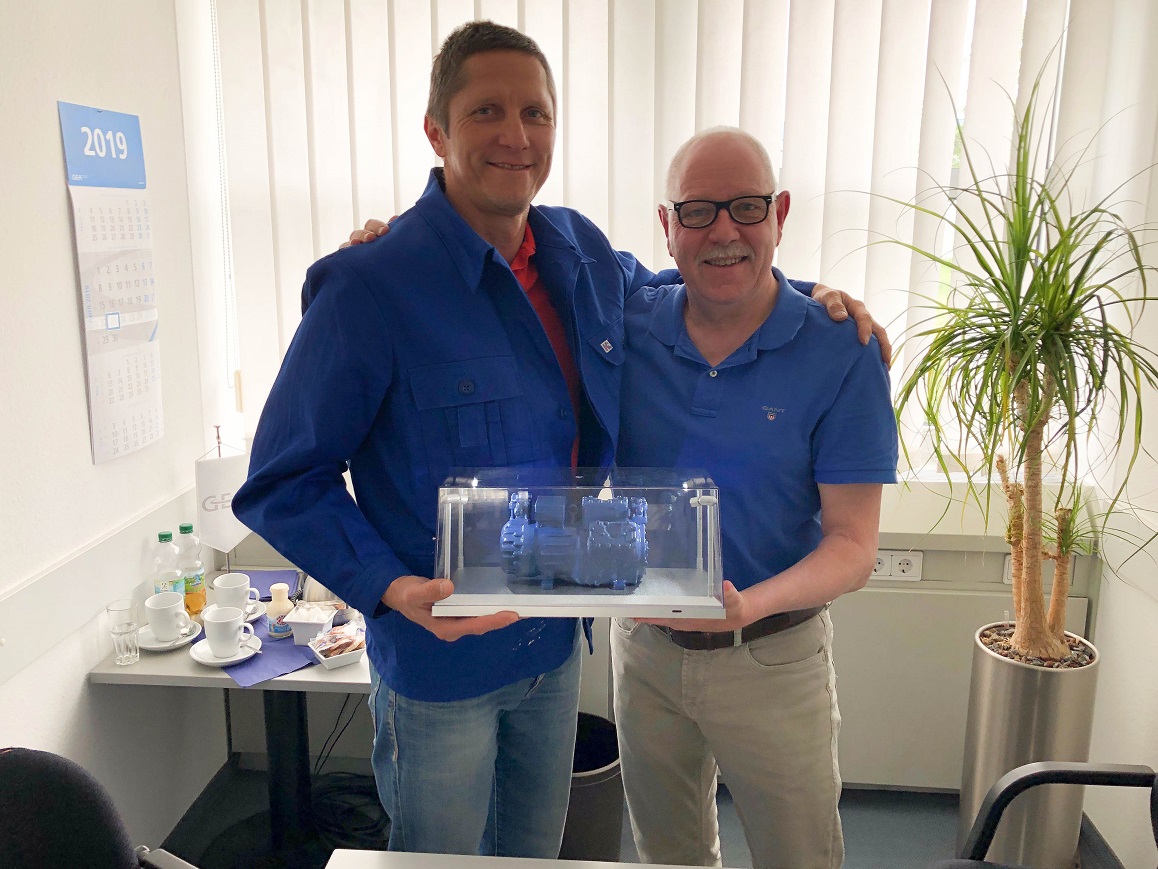 Download our new brochure 2019
Our brand new brochure gives you a view on our product range and company.

New GEA-Bock HGX66e series
02-2019
As you may know, Euro-Cold BV / Refrigeration-shop is very closely involved in the development of new GEA-Bock compressors and we are in regular contact with the R & D department of the factory. We are proud to welcome the new six cylinder series HG (X) 66e / … compressors. These are available with stroke volumes of 1340 cc, 1540 cc, 1750 cc and 2070 cc.
In the past 2 years we have already gained the necessary experience with these compressors thanks to a field test program that we have completed in collaboration with GEA Bock and a number of installers. In field tests these compressors are now running to full satisfaction. Applied refrigerants include R290, R1234ze (heat pump), R513A and R449A.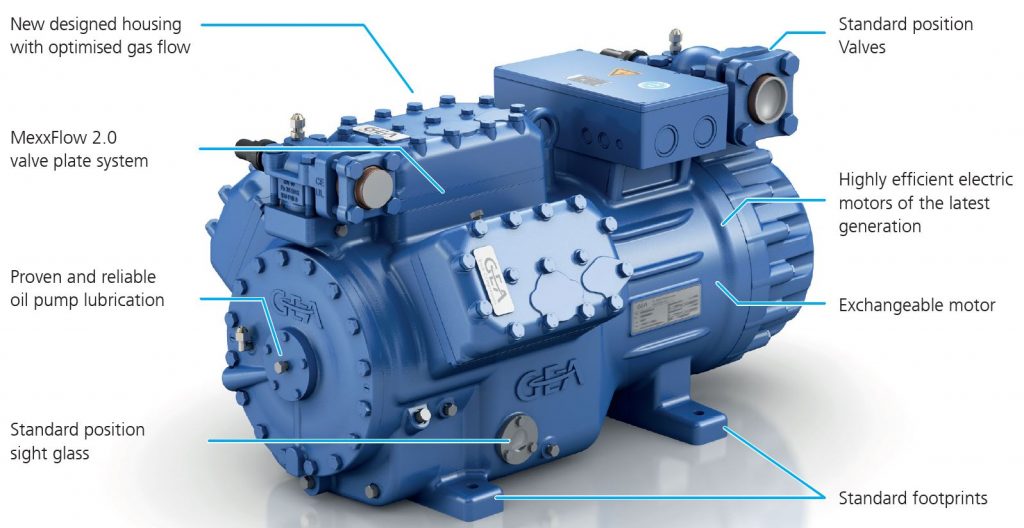 Rotalock Valves
09-2018

Due to demand from the market, our 1.3 / 4 "x 28mm Rotalock valve is now also available with a larger diameter.
This larger version has a Kv value of 17 instead of 8.5.
Both versions are now available from our own stock.